Request for Catalogue
We will be glad to send you further information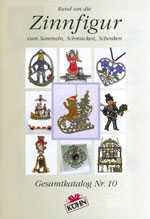 Order now your free catalogue...

The latest catalogue "All about the Pewter Figurine" is available as pdf-file in our Download Area. Of course we also send you a printed version by post.

It includes all additional pages with the news. In total there are more than 2,000 different pewter articles shown inside.